Heidelberg National Archive > Heidelberg National 2013 > Social Event
Social Event: Carnival of Cultures
Two days of Heidelberg National MUN - and a night in between!
Join us on Saturday night (Jan 12, 2013) to paint the town at our Carnival of Cultures.
Experience your country's culture in more than just the committee sessions! Dive in to the cultural background of your continent and share it with others through song and dance.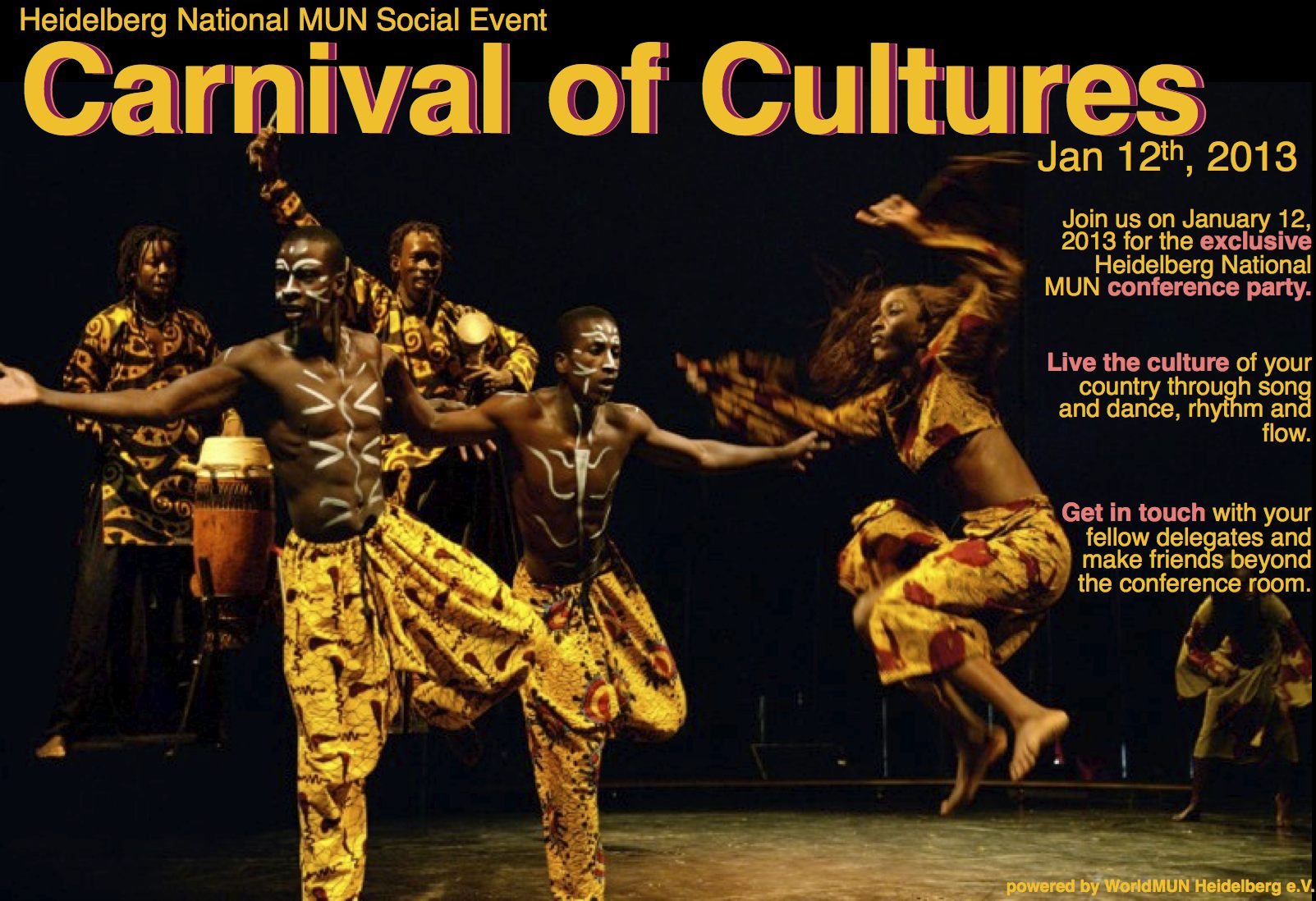 Our goal for the Carnival of Cultures is to have more than just a regular party. Therefore, we would like to invite all participants to choose to dress in their country's typical and traditional clothing. Improvised costumes are very welcome, we do not expect you to have your country's original traditional attire in your closet.

Moreover, all delegates will be invited to join several groups roughly representing nations with closely related cultures. During the social event, each group is encouraged to perform and teach to the others a typical song or dance from their group. We will be facilitating both a way for the group members to get in touch before the conference and we will also give some input on where you might find good ideas for the group act. Expect the information on your group to come in around the same time that you will be receiving your country assignments for the committee sessions themselves.