Heidelberg National Archive > Heidelberg National 2018

8th Heidelberg National MUN Conference 2018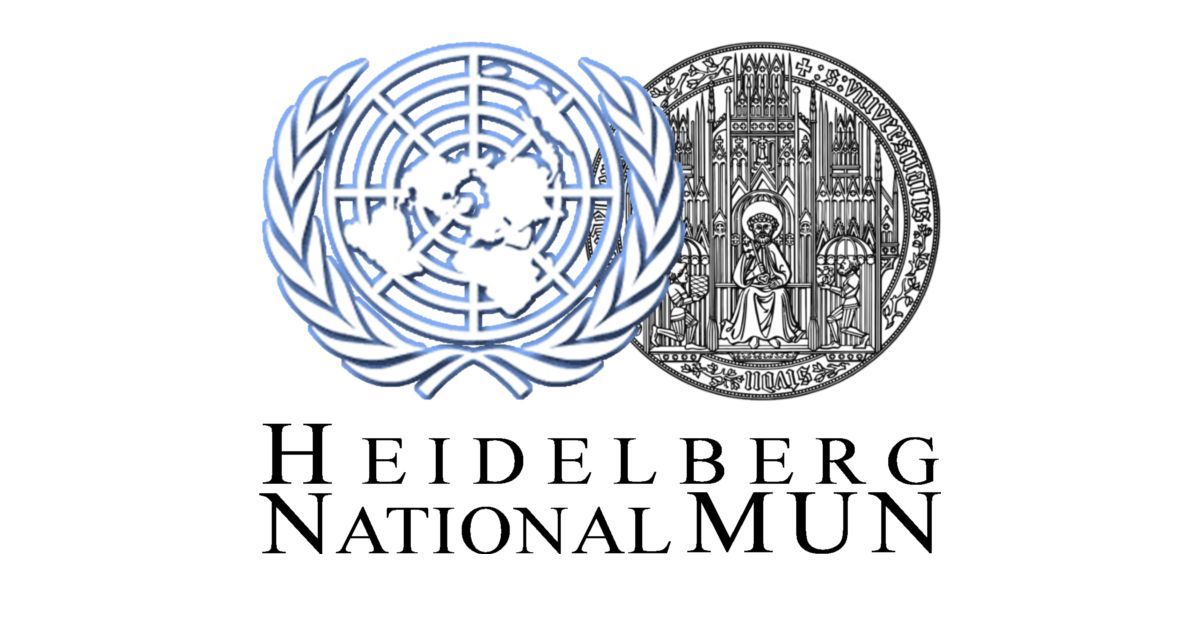 The
8th Heidelberg National MUN conference
will take place in Heidelberg from
Saturday to Sunday, January 13-14, 2018,
at the Neue Universität building in the heart of Heidelberg's beautiful old town.
Delegate registration
is now open -
the first round of country assignments will be sent out after Dec 10, 2017.
Registration after that date will be accepted on a rolling basis,
if seats are still available (will be updated here!).
Priority
Registration
for
delegations
is closed.
Country assignments will be sent out after Dec 10, 2017.
If you would like to atted with a delegation, please contact us (via
mail
).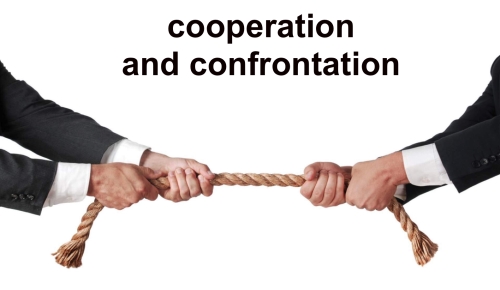 This year, we will focus on two contradictive demands that shape current times: Cooperation and Confrontation. To enable discussions on both, Heidelberg National MUN will feature two committees:
A) General Assembly:
** committee almost full **
Development Aid and Technology
(as double delegate committee)
With the rise of digital technology, the world is transforming at a steadily increasing pace. While international cooperation has been the key concept of the United Nations systems since its establishment, the concept of globalization is not the same anymore. Every person living on this earth has been directly or indirectly affected by the internet. The use of smart phone apps gives inhabitants of remote areas access to services such as online banking – something which unthinkable not long ago. Also, people connect with each other through the internet without any regard to geographical distances or political borders. Messages and ideas are spread around the world instantly. At Heidelberg National Model United Nations, the General Assembly will look at a particular aspect of technological development: The effect of technology on development aid.

Today's international development aid system is heavily shaped by the postcolonialism of the cold war. Innovations - such as the concept of micro-credit - have been a rare occurrence. Some ideas such as the 'One Laptop per Child' initiative and Facebook's 'Internet.org' have been very controversial and have even been rejected by developing countries. Delegates of the HNMUN general assembly will have to examine the effect of technology on development aid with the goal of innovating the system and will have to find solutions to pressing issues. How can the usage of technology make development aid more efficient –particularly regarding educational, social, and medical services? Is it enough to supply developing countries with digital products such as smart phones and apps or must the underlying technology also be made accessible to these countries?
B) North Atlantic Treaty Organization (NATO):
** few seats available **
The Future of NATO
(as single delegate committee)
Since the 2nd world war, the NATO has developed from a strong coalition driven by the political and military confrontation with the Soviet Union to a partnership between nations trying to defend themselves against the multiple different threats the globalized world features.
Through this missing clear strategic goal of protecting its members against possible attacks by the Warsaw pact, NATO has recently struggled to preserve its unity, and to collect all individual threats states present into a concept.

Currently, the most debated common aim is the famous two-percent goal, a guideline stating all member states should spend two percent of their GDP on their military, despite specifying which of these expenses at least indirectly also benefit NATO. Questions about the necessity of strict overall figures are rising, still lots of armed forces, e.g. the German Bundeswehr, demand their troop numbers and equipment lack both quantity and quality, not confident of being able to defend widespread attacks, which include not only international terrorism, but also fears in front of further capture by Russia, esp. in the Baltic Area, nuclear threats e.g. from North Korea. Furthermore, sufficient concepts to answer ABC- or cyber-attacks are missing.
The NATO Study Guide is now
online
!
Conference logistics:
Heidelberg National MUN 2018 will open its registration desk on Saturday, January 13th, 2018, at 9 a.m. The conference will close on Sunday, January 14th, 2018, at 5 p.m.
The delegate fee is EUR 15,00. Included are conference registration and materials, two lunch meals, and coffee.
Check back here for further updates! If you are into Facebook, you can subscribe to our
FB event page
for further updates.
Shoot us an email if you want to be informed about major developments:
hnmun@worldmun-hd.de