WorldMUN Archive > WorldMUN 2011

Harvard WorldMUN 2011: Singapore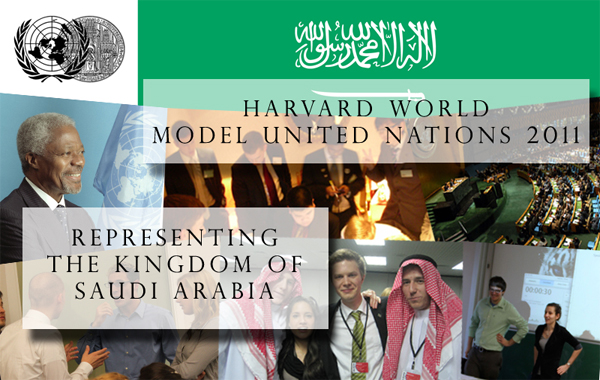 The Heidelberg Delegation just finished participating in the Harvard World Model United Nations Conference 2011 -
congratulations to Sebastian, Klara, Zlatko, and Julia for winning Diplomacy Awards!
Additionally, the project "SHARE HEALTH" elaborated by Rima, Shubei, and Zlatko has been rewarded with the first prize at the Social Venture Challenge - amazing!
---
The Delegation for the Harvard World Model United Nations 2011 in Singapore has been choosen. We are currently looking for sponsors who would be willing to support our efforts for a better global understanding and cooperation!
The University of Heidelberg will be represented by:
Head Delegate Team:
Heinrich Nolte

Studies: Economics and Politics

Languages: German, English, French, Spanish

Having had the chance to participate at several Model United Nations in Europe, Asia and the United states, I feel that the participation at Harvard World Model United Nations in Singapore is an especially interesting challenge due to the truly international character of the conference. It doesn't only give us the chance to practice negotiation, public speech and global cooperation but first of all offers us the possibility to contribute to international understanding. No matter nationality, race or personal background.

Zlatko Tadic

Studies: Economics

Languages: Croatian, German, English, Spanish

For me WorldMUN is an unique experience that allows and encourages me to hone public speaking, analytical, and negotiating skills as well as broaden my perspective on a variety of international topics as well as deepen my understanding of different cultures and their views. I'm really looking forward to meet delegates from around the world, to debate and discuss international issues, all while soaking in the wonderful impressions of the host city and of course to build friendships that last a lifetime.

Sebastian Zilch

Studies: Economics

Languages: German, English, French

As the world comes closer together due to globalization processes, it is more important than ever to work on the subject of international understanding in order to face the common challenges. WorldMUN is a wonderful forum for young students from all over the world to get a taste of international work and at the same time acquire new contactes on a personal level. For me it is a great chance and challenge to think from a different perspective on various issues, something that is necessay because of the country we will have to represent will not be our home country. This is something I understand to be vital for international cooperation, where the world's future lies.
Heidelbergs Harvard World Model United Nations Delegation 2011:
Sibel Atasayi

Studies: Psychology

Languages: German, English, French, Turkish, Spanish, Arabic

Throughout my life I found myself engaging in politics and volunteer work within the spheres of cross-cultural dialogue, social, youth and educational policy. The dispute about the role of civic movement is an integral element of a world citizen's life. WorldMUN enables me to broaden my political and personal horizons to a more international platform of indspiring young leaders across the globe - each of them with its own message to spread out. Politics are not made of simulative material, the moment you discuss about human interest and need, politics fills in with reality. So, WorldMUN is the common ground to mature on issues of global relevance within a bunch of motivated Heidelbergians!

Julian Ermert

Studies: Economics

Languages: German, English

In my opinion, WorldMUN is an excellent chance of getting to know different cultures. I am really looking forward to test my speaking and empathy skills on an international level, engaging problems of global scale and to broad my mind due to the new experiences I am going to make.

Julia Hein

Studies: Economics:

Languages: German, English, Dutch, French, Italian

To me, WorldMUN is the perfect chance to get out of our small, limited university ife and see the real world, discuss the really important things with people from all over the world and develop solutions for global problems. It is a unique possibility to broaden one's mind and hear different opinions about international topics. Representing a country, arguing for different interests and debating about other opinions will be a great experience and I'm looking forward to it!

Matthias Hohmann

Studies: Law

Languages: German, English, French

Young people from all over the world coming together and sicussing the world's most pressing issues - this basic concept of Model United Nations seems simple yet it is utmost exciting and rewarding. This conference might be called a simulation, however, the participants, the dicussions, and the written results are real. Personally I look forward to learn a lot from WorldMUN, to meet new people and to get a better idea on how to make the world a better place.

Klara Hoskova

Studies: Global history and German Philology

Languages: German, Czech, English, French, Russian, Swedish

Since many years, I am very interested in the owrk of the UN. I believe that an international cooperation is crucial in our connected world and consider WorldMUN an eciting opportunity to learn more about global decision-making. Furthermore, I am enthusiastic about meeting students from all over the world with different cultural backgrounds in March 2011 and am very happy to be part of this thrilling experience: WorldMUN!

Annika Lüdeking

Studies: Geography and Economics

Languages: German, English, Spanish

The main reason why I wanted to be part of WorldMUN 2011 is for me to broaden my own horizon by exchanging ideas with other participants and to have a better insight view of the work done by the UN, since I could imagine working for them in the future. At the moment I study two degrees to gather information about the economical, anthropological and environmental aspects of a political action. Later I want to contribute my knowledge to fight injustice and inequality between developing and industrialized countries. For now I hope that it helps for the understanding of the topics discussed in Singapore.

Rima - Maria Rahal

Studies: Psychology

Languages: German, English, Spanish, Latin

I am utterly excited to participate in WorldMUN because it will offer a unique opportunity to engage in discussions and decision making, to share visions and ideas to make changes happen while meeting delegates from all over the world. moreover, it will be highly educative, on the one hand facilitating the understanding of the complex processes involved in international relations, and on the other hand allowing me to explore a new setting of expectations, tasks and challenges, which will contribute to and sharpen my personality.

Corinna Schimmele


Studies: Politics

Languages: German, English, French, Spanish

Being a part of the worlds biggest Model UN conference with delegates from over 65 countries would be a great experience for the delegation of Heidelberg and also myself. Improving intercultural competences, meeting people from all over the world, debating about important international issues, making research on specific topics and representing foreign countries or organizations would broaden our perspective and personal sight on these topics. Through cooperation across borders and constructively work on common problems, World MUN can develop a deeper understanding of different cultures and the interests of other governments. Getting a picture of their specific needs and views, but also learning about different possibilities to overcome complex political problems and to develop solutions for global challenges is a great chance for every person who participates.

Shubei Wang

Studies: Medicine

Languages: English, Mandarin Chinese, German

Communication and cooperation amongst nations is of utmost importance in today's globalised world. I have a strong belief in the purpose and commitments of the UN and am confident that my experience with WorldMUN will be an excellent learning opportunity. I look forward to working with delegates from all over the world and gaining an insight into other cultures and interests.
Faculty Advisor:
Lutz Mager

Legal Advisor at the Ministry of Science, Research and the Arts Baden-Württemberg