9th Heidelberg National MUN Conference 2019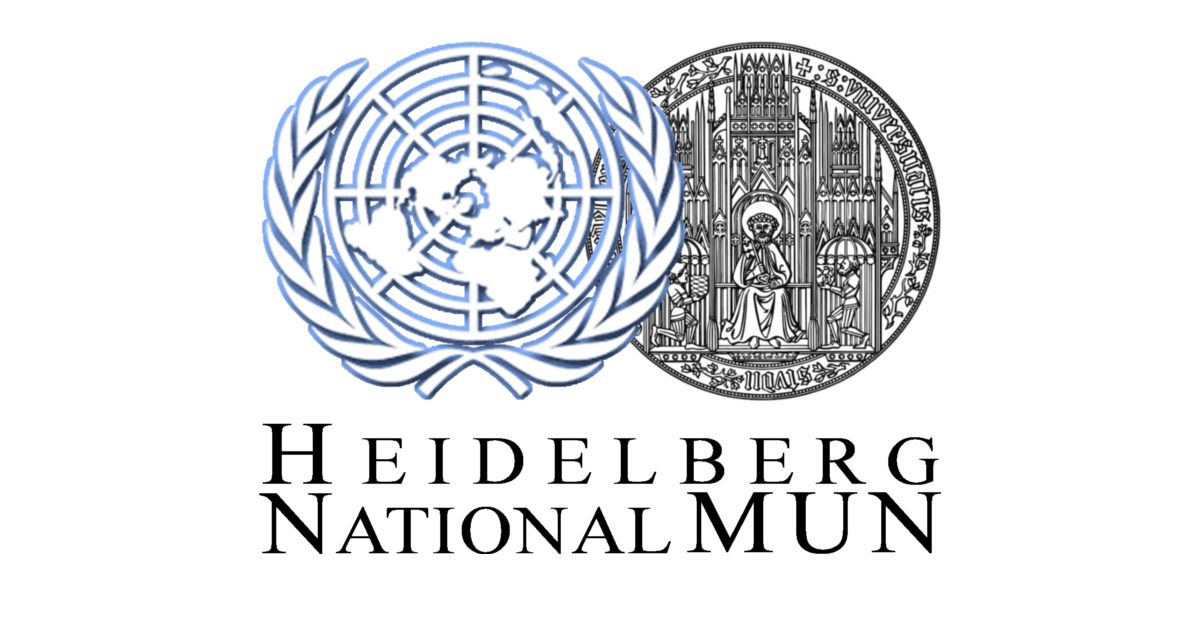 The 9th Heidelberg National MUN conference

will take place in Heidelberg from

Saturday to Sunday, January 12-13, 2019,

at the Neue Universität building in the heart of Heidelberg's beautiful old town.
Delegate registration will open in November 2018. Delegate registrations will be handled with priority until December 1st, 2018.

Please check back here for further info.


The conference will feature two committees: One large committee with double-delegate-setup, and a smaller committee for single delegates. The conference will examine the role and prospective future of the World Trade Organization from different angles:


A) WTO General Council:
Reforming Global Trade
(as double delegate committee)
More info on the topic here.



B) European Union:
An European Position on World Trade
(as single delegate committee)
More info on the topic here.



Conference logistics:
Heidelberg National MUN 2019 will open its registration desk on Saturday, January 12th, 2019, at 9 a.m. The conference will close on Sunday, January 13th, 2019, at 5 p.m.
The delegate fee is EUR 15,00. Included are conference registration and materials, two lunch meals, and coffee.

Check back here for further updates! If you are into Facebook, you can subscribe to our FB event page for further updates.

Shoot us an email if you want to be informed about major developments: hnmun@worldmun-hd.de